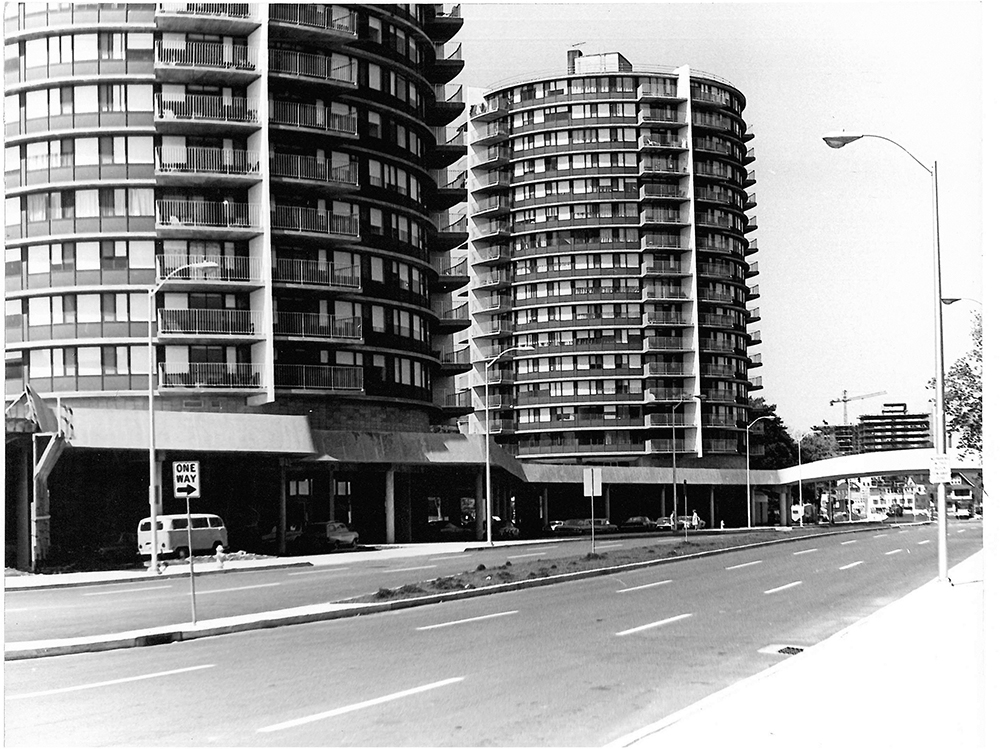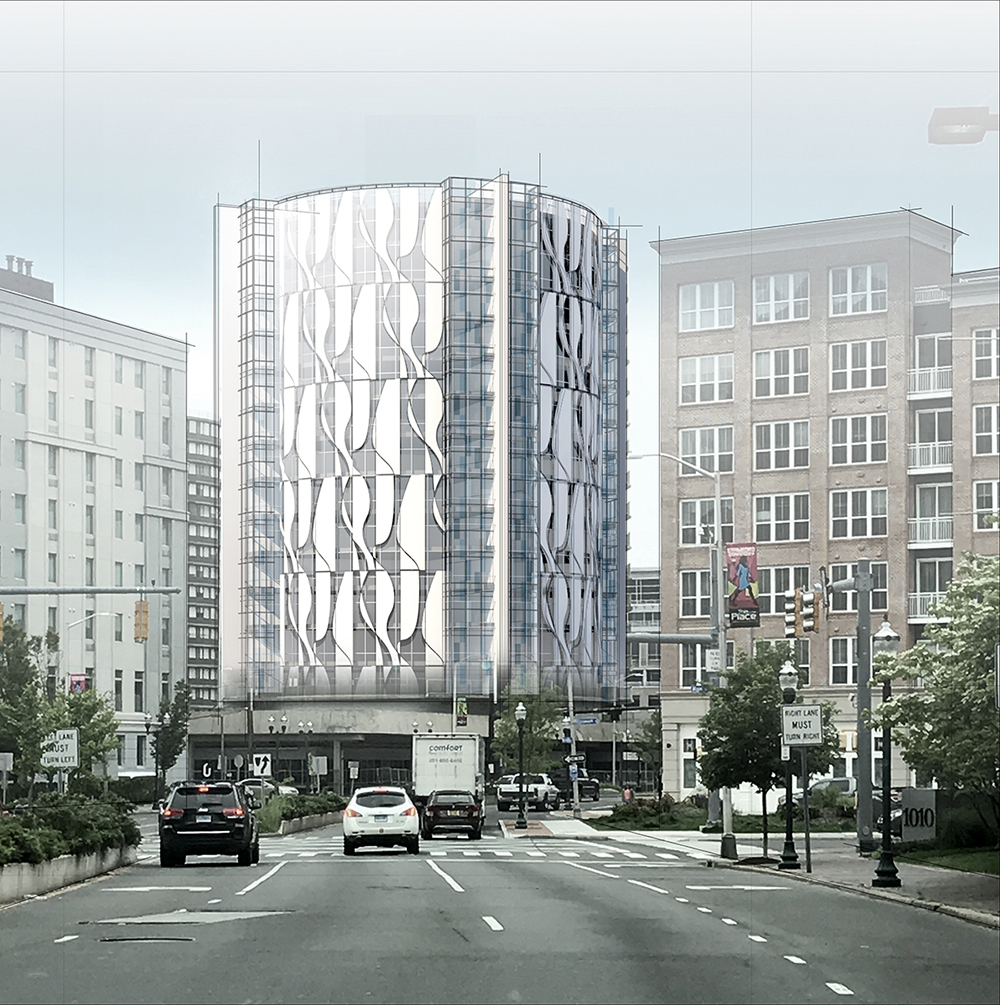 Stamford, CT Quisenberry Arcari Malik, LLC (QA+M Architecture) has been selected as the designer for the renovation of St. John Towers in downtown. The project includes the complete rehabilitation of two 17-story silo-like apartment towers with 120 units of residential housing in each tower. The buildings were built in 1969 and are currently occupied.
"With this renovation project, we see an opportunity to enhance the visual impact of the St. John Towers while improving the facilities for the tenants," said David Quisenberry, a QA+M Architecture principal. "We feel that we could help create an optimistic solution for the cost-conscious residential towers while improving the facilities' presence on the Stamford skyline."
The project is currently in the programming phase, with various design solutions under consideration. One option includes a curtain wall system with glass and perforated metal panels, which will create visual interest and add a playful sense of depth to the tower façades. In addition to offering a lively sculptural impact, the curtain wall system would be implemented to control the buildings' solar gain, maximizing natural solar heat to reduce utility costs.
The project will also address the towers' building systems, including major upgrades to mechanical, electrical, and plumbing systems, as well as accessibility, interior finishes, sustainability, exterior appearance and functionality.
QA+M was awarded the project through the St. John Urban Development Corp. The development will be funded through state and local financing, including the State of Connecticut Department of Housing and the Connection Housing Finance Authority.
"We are very committed to participating in the ongoing revitalization of downtown Stamford," said Quisenberry. "We are confident that this rehabilitation project will provide timeless, durable affordable housing units and revitalize the St. John Towers community and surrounding neighborhood."
QA+M Architecture has an extensive affordable housing portfolio. Since its inception, the firm has been committed to changing the perception of low-income housing by reimagining the design trends of decades past. The firm hs designed and repurposed dozens of affordable housing developments with high-end finishes, sustainable design elements, and technology - providing effortless human connection and instilling pride and a sense of place. QA+M's experience in the city also includes the revitalization of the Lawnhill Terrace and Stamford Manor properties.
Since 2002, QA+M Architecture has been providing complete architectural services to municipal and private clients throughout Connecticut. With a staff of 34, including 13 licensed architects, the firm's range of services includes architecture, planning and interior design for clients in the municipal, education, residential, commercial, healthcare, affordable housing, historic preservation and recreation markets.