Boston, MA Trinity Management, LLC (TMLLC ) was recently awarded the property management contracts for six condominium associations on the South Shore, including one residential property and five professional properties.
The properties include: • Faunce Corner Office Park, 78 Faunce Corner Rd., Dartmouth; • Stetson West Office Condominium, 2-6 West St., Weymouth; • 100 Weymouth Street Office-Warehouse Condominium, 100 Weymouth St., Rockland; • Weymouth Street Office Condominium, 115-141 Weymouth St., Rockland; • Washington Square Condominium Trust, 180 Washington St., Norwell; and • Spring Meadow Office Condominium, 77-166 Spring Meadow Ln., Hanover.
"Trinity Management, LLC celebrates its fourth year in business this February, and we are thrilled to add these properties to our portfolio," said CEO Kate Franco. "We welcome growth and the opportunity to put our expertise to work for market-rate and affordable residential and commercial and professional properties," she said.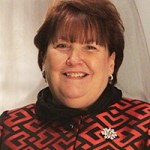 Kate Franco, Trinity Management, LLC
Trinity currently has 538,557 s/f of commercial/professional property under contract and more than 6,000 residential units. The properties are located in Mass., R.I., Conn. and, most recently, New York City.
TMLLC offers a full range of real estate services, including effective marketing, careful applicant screening and eligibility determinations, rent collection, resident/management relations, maintenance and repairs, and accounting and compliance services.
CEO Franco emphasized the diversity of the Trinity portfolio, from luxury complexes and historic properties to low-income tax credit and public housing units. "We are customer-focused and dedicated to contributing to the success of the communities in which we operate," she added.