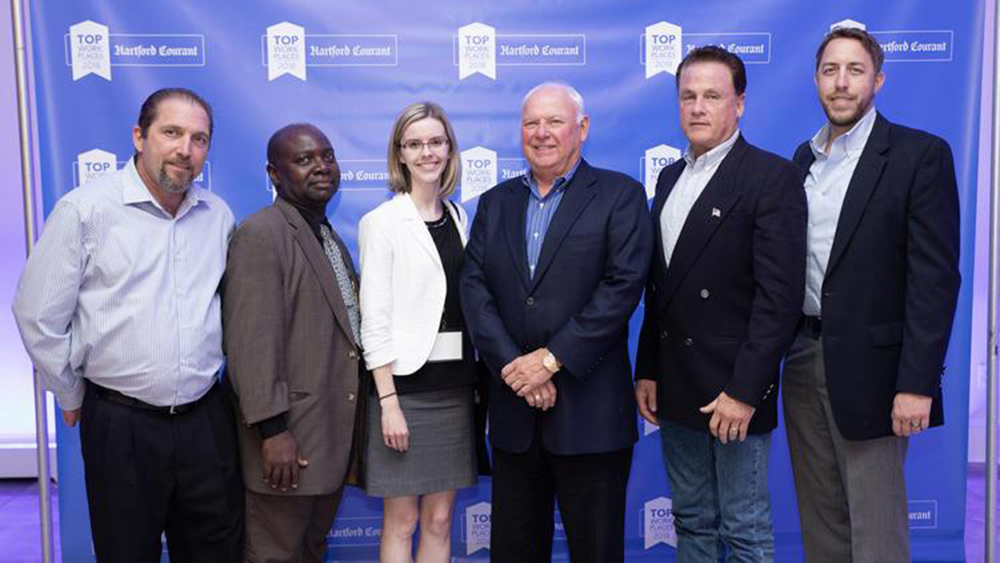 Hartford, CT United Steel has received its fifth consecutive Top Workplace award from The Hartford Courant. The company received the award at a September 20 event to honor all 60 companies who received this employee-generated distinction.
To identify the best workplaces in the state, The Courant partnered with the research firm Energage to survey employees who nominated their employers. Questions focused on quality of benefits, amenities, time off, workplace ethics, communications, employer's openness to solicit employee ideas, among other subjects. All nominated companies received their employees' anonymous input from the survey.
"We truly appreciate our team of employees who make our company and our workplace what it is," said Ken Corneau, president of United Steel.
"Each employee comes to work every day with a great attitude, a willingness to work as part of our team, and a desire to build the best steel framing and miscellaneous metals products. This award is as much a reflection on them as it is on us and we value that greatly."