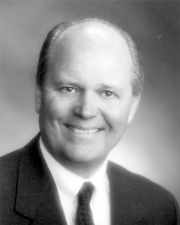 The year ahead will surely be an interesting one. The bull market and strong economy is now considered one for the history books. Now at 10-11 years we have pretty much recovered - and then some – from the Great Recession. Should we be worried?
From a residential perspective the market remains strong in Boston and the immediate suburbs. Prices continue to rise in the face of constrained inventory. The further distant suburbs are less dynamic with respect to growth in prices although many are experiencing lower inventories. The impact of severe traffic problems surely is impacting the more distant suburbs – 60-90 minute commutes one way have to be a deterrent.
Recent data from the Massachusetts Association of Realtors reports that 2019 was a strong year statewide with prices for homes and condominiums rising 3-4%. However, the number of sales rose less than 1%. One milestone noted was that the median price of a single-family home was an all-time high of $440,000 and condominiums were $430,000. Home construction is lagging demand and has resulted in inventories failing to keep pace with demand.
Affordable housing is a growing challenge which must be addressed. We are now being compared to conditions in northern California in terms of housing prices and ability to meet the needs of an expanding number of jobs. Good paying jobs in technology, biotech, the medical sector and finance are falling short of the cost of housing. Rents continue to rise annually and are at levels many young workers and families can no longer afford.
Investment markets in Boston continued their historic run of high demand and low cap rates. Multifamily continued to be the prime asset for many institutional buyers. Industrial continues to make significant gains and has spurred many new construction projects. The market for office properties is also strong despite the issues with WeWork.
The debt markets remain at historic lows with continued strong demand for long-term financing. Wall Street firms are again putting together CMBS deals for sale to investors. Let's hope with a bit more care and diligence then in the 2004-2008 period. On the residential side, the 30 year fixed rate mortgage in the mid 3% range is at a 3 year low. Multifamily deals are also experiencing very favorable terms for the best properties.
There are some concerns that the highly charged political environment may put a brake on investor interest – particularly in the second half of 2020. There are many who observed noticeable lack of investor enthusiasm and activity over the past several months due to paralysis in Washington during the impeachment proceedings – some report that the market froze temporarily. This may have been due in part to the holiday period, but the daily news reports contributed for sure.
So – what does it all mean for real estate in 2020. Clearly there are headwinds. Will the short term political uncertainty combine with the more systemic issues of traffic congestion, lack of affordable workforce housing, crumbling infrastructure and declining investor confidence be enough to tip the economy towards a correction? Early indications are that many investors will cut back significantly in the second half to see what the election brings. These factors are all of concern and we need to watch closely for problems forming. In my opinion 2020 will see considerable cooling off. However, recognizing that politics is truly a wild card, I do not see a catastrophe ahead. Stay tuned!
Jonathan Avery, MAI, CRE, is president of Avery Associates, Acton, Mass.