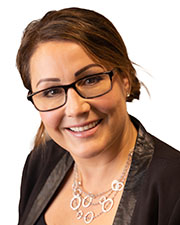 What recent project, transaction or accomplishment are you most proud of? Most proud of seven new bio-tech headquarter build-outs in a new lab space in Boston. Two of the clients are current clients of mine but was referred by my peers to the five others! My largest recent accomplishment was having the work of my entire team, from engineering to installation recognized by my peers. This recognition was catalyst in reaching a new level of success in the life sciences arena.
What does it take to succeed in your specific industry? Broad knowledge base of how pre and post construction sites work and maintaining and building relationships that value the level of meticulous project management that is required to meet aggressive timelines while exceeding expectations.
What are the top 3 items on your bucket list?
Traveling with my kids
Living abroad for a year
Launching my own business venture
What are you doing when you aren't working? Playing basketball, watching my kids play basketball and enjoying things in the moment