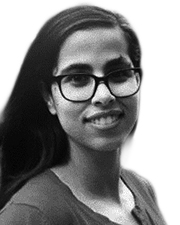 What does it take to succeed in your specific industry? Beyond the technical and creative expectations, it's important to have good communication skills, the ability to express design intentions and to collaborate with a broad team. I find it necessary to be proactive with your learning, ask a lot of questions, and be resourceful.
What led you to your current profession? I always knew I wanted to seek a creative pursuit. When our house was being renovated in my junior year of high school, I was exposed to architecture. Witnessing the transformation sparked my curiosity for architecture and design, and I applied to architecture school, which fueled my passion for design and technology. I started my career in residential architecture before I accepted a job at DPS Group mid- pandemic. I wanted to leverage my skills and get involved in building the critical life sciences facilities needed to support research, development, and manufacturing and to contribute positively during a difficult time.
What are the top 3 items on your bucket list?
Buy a home
Visit Australia
Get a tattoo
What are you doing when you aren't working? Hanging out with my husband. Making art. Working out.