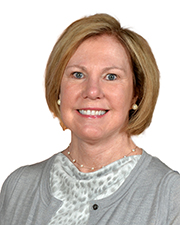 What does it take to succeed in your specific industry? As a marketing professional, you must thoroughly understand all aspects of the "Business of Getting Business" in the AEC industry to be an effective leader to implement your company's marketing strategy.
What led you to your current profession? While earning my BS degree in Marketing, I interned for several years in the marketing group at Sasaki Associates, a global multiple disciplined architectural/landscape/urban planning design firm based in Watertown, Mass. This internship exposed me to the exciting and vital role professional services marketing plays in positioning architects, engineers, and construction firms in the marketplace to drive business, collaborate, and create the built environment.
What are the top 3 items on your bucket list?
Attend all four majors in golf
Visit the South of France
Sail the Caribbean
What are you doing when you aren't working? Running, renovating my house, and traveling to the many wonderful destinations in New England throughout the four seasons