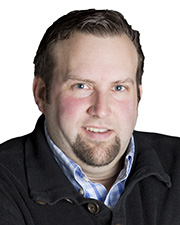 What does it take to succeed in your specific industry? Being fair. It's a tough industry to have a career in, you need some thick skin and broad shoulders. But everything we do is a team effort. Be fair and success will follow.
What led you to your current profession? I always liked taking things apart and putting them back together as a kid, anything you could think of. While I did grow up in a seacoast town working on boats and becoming a captain, I decided I would have better longevity in the construction industry. So I stayed in school and now get to still take things apart and put them together, just at a larger scale.
What recent project, transaction or accomplishment are you most proud of? Working on our second project with The Dolben Company. Dolben has been a great client of Windover's and we truly enjoy working with their team. Windover believes in building great things with great people and Dolben is aligned with that belief. It's been a great partnership.
What are the top 3 items on your bucket list? Just to have done more than I have said!
What are you doing when you aren't working? Exploring the unknown