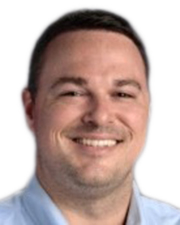 What recent project, transaction or accomplishment are you most proud of? The renovation of a convent building into what will be a state-of-the-art STEAM Education Center is a project that has come together after years of searching, planning, and focused, goal-oriented saving. This project has pushed me well out of my comfort zone but has also provided immeasurable opportunities for hands-on growth. The finished project is going to give our students and faculty a facility that our entire community will be proud of.
What does it take to succeed in your specific industry? Flexibility and creativity. The need to seamlessly flow between budget development and accounting, facilities maintenance, and even lunch duty on any given day is one of the more unique aspects of working in charter education. Never knowing what a day will throw at you forces you to be meticulous in your planning but also inventive and efficient when it comes to problem solving.
What are the top 3 items on your bucket list?
See the Northern Lights
Take batting practice at Fenway Park
Learn another language
What are you doing when you aren't working? Watching baseball and traveling with my wife