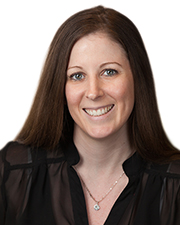 What was your greatest professional achievement or most notable project in the last 12 months? Being promoted to senior project manager. Since starting at Acella 10 years ago, I've been promoted from administrative assistant to assistant project manager, to project manager, and now to senior project manager.
Starting out in the construction business, who or what empowered you? Wanting to be successful, taking pride in my work and wanting to have an impact on the construction industry as a woman.
What tips or advice would you offer to other women who are considering entering the construction industry? That you can succeed at anything you put your mind to. I started at Acella Construction almost 10 years ago with no prior construction background as an administrative assistant. Acella provided me the opportunity to learn, grow and work my way up the ladder to where I am today.