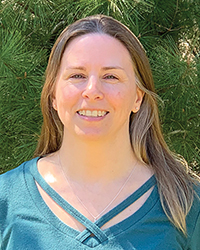 Danvers, MA Kristan Farr has joined Hancock Associates as a project wetland scientist. She will be assisting in the preparation of applications for wetland permitting as well as research and wetland delineations in the field.
Prior to joining Hancock Assoc., Farr served as a planning/conservation agent for the town of Danvers, an energy and environmental planner for the Northern Middlesex Council of Governments and geographic specialist for the U.S. Census Bureau.
Farr has a Bachelor of Science in Environmental Geography from Bridgewater State College. She has a Wetland Science and Regulations Certificate and a Wetland and Open Space Law Advanced Certificate from the Mass. Association of Conservation Commissions as well as a U.S. ACOE Wetland Delineator Certification in Wetland Science from the Institute for Wetland and Environmental Education and Research. Farr also completed the MassDOT/Federal Highway Administration's Baystate Roads Program as a Roads Scholar.
"I really enjoy being a wetland scientist. I get to apply my knowledge during the day and go home at night knowing I have accomplished something important to help our clients and environment," said Farr. "I joined Hancock Associates because of their great business reputation and because the people are incredibly friendly, knowledgeable and professional."
"Kristan is a great asset to Hancock Associates' wetland science department," said president Wayne Jalbert. "Her skills and local knowledge are invaluable, and her work ethic is superior. We're thrilled to have her join our team."