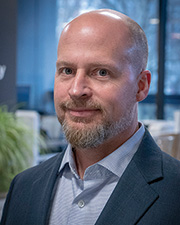 Worcester, MA According to Kelleher & Sadowsky Associates, Todd Alexander has joined the commercial real estate firm as an executive vice president. He will provide retail real estate services to both tenants and landlords throughout New England, as well as help grow the firm's presence in the MetroWest region across all asset types.
Alexander joins the commercial real estate firm from Newmark, where he was a managing partner. He brings more than 25 years of retail real estate experience providing representation and specialized services to tenants, landlords and developers. He has completed hundreds of transactions over the years with retailers including CVS, Marshalls, Ace Hardware, Trader Joe's, Ruth's Chris, Broadway Hospitality Group, Boston Private Bank, TD Bank, Eastern Bank and Fidelity Investments.
Prior to working at Newmark, Alexander was a vice president of retail services at Colliers International in Boston; and, he was a senior property/asset manager at Carruth Capital in Westborough, Mass.
"Todd's is an ideal fit for our team," said James Umphrey, principal at Kelleher & Sadowsky. "His experience with retail clients and extensive knowledge of the MetroWest 495 Corridor perfectly complements our group."
According to Alexander, the accelerating migration by companies to the suburbs west of Boston made Kelleher & Sadowsky an attractive destination. As part of a nimble independent firm, "we can deliver the attention and results that tenants, landlords and developers demand."