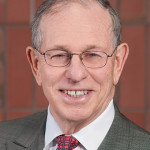 Leonard Bierbrier, Bierbrier Development
Lexington, MA Bierbrier Development, Inc. has launched a new website designed and developed by Champ Internet Solutions. 
The new website (www.bierbrierdevelopment.com) highlights all of the development company's properties, with photography, infographics, detailed property maps, and showcases current tenants. For tenants looking to lease premier retail space, they can easily access the new brochures for each of the  developer's properties including Needham Street Village Shops in Newton, Walgreens Plaza in Haverhill, Arlington Village Shops in Arlington, Wellington Circle Plaza in Medford, and the firms most recent acquisition South Shore Place in Braintree.
With more than 40 years in the retail development sector, visitors can view the detailed company timeline and catch up on the latest news and events, as well as connect to Bierbrier's social networks.   
Len Bierbrier, president of Bierbrier Development said, "The retail real estate industry is dynamic and ever changing—it is important that information is updated in real time and is accessible from anywhere. The new website, which uses the latest technology in responsive design, allows our customers and site visitors to access property information including downloadable brochures and maps in an easily navigable format that can be accessed from a PC or mobile device."
According to Seth Worby, CEO and founder of Champ Internet Solutions, "The unique challenge with Bierbrier was to create a consistent brand and messaging across a variety of platforms, including their website, infographics, and brochures, while at the same time showcasing each properties unique and distinctive features. The website we produced is easy to navigate, features interactive property maps, and successfully conveys the corporate brand and personality of Bierbrier Development, Inc."