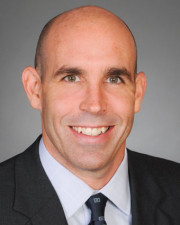 Boston, MA Colliers International has recruited north suburban leasing veteran, Jake Borden, to the company as a senior vice president.
Most recently working for CBRE New England, Borden joins Colliers' current North Suburban leasing team of executive vice president Greg Klemmer, senior vice president Tim Brodigan, and associates Tim Allen and Dan Driscoll, bringing experience that will allow for even more robust coverage of the northern markets.
"We are excited to welcome Jake to Colliers and, more specifically, to our north team," said Klemmer. "His experience, energy, and enterprising spirit is a natural fit for our culture, and we look forward to the value he can add to the team and to our clients moving forward."
Borden began his career in the commercial real estate industry in 2004 following his graduation from Yale University, and has worked with such companies as High Liner Foods, Electrical Supply Center, ECRM, Nora Systems, Siemens, and Amphenol PCD, to name a few. He also has experience servicing portfolio-wide real estate needs of national and global accounts such as ABC Supply, U-Haul and Adtran.
Colliers Boston's executive managing director and market leader Dave Goodhue shared in the team's enthusiasm, he said, "I have known Jake since we both entered the business in 2004 and have always admired him, both personally and professionally. His character is complementary to my short and long-term vision for building the company with not only great talent but also with genuinely great people."