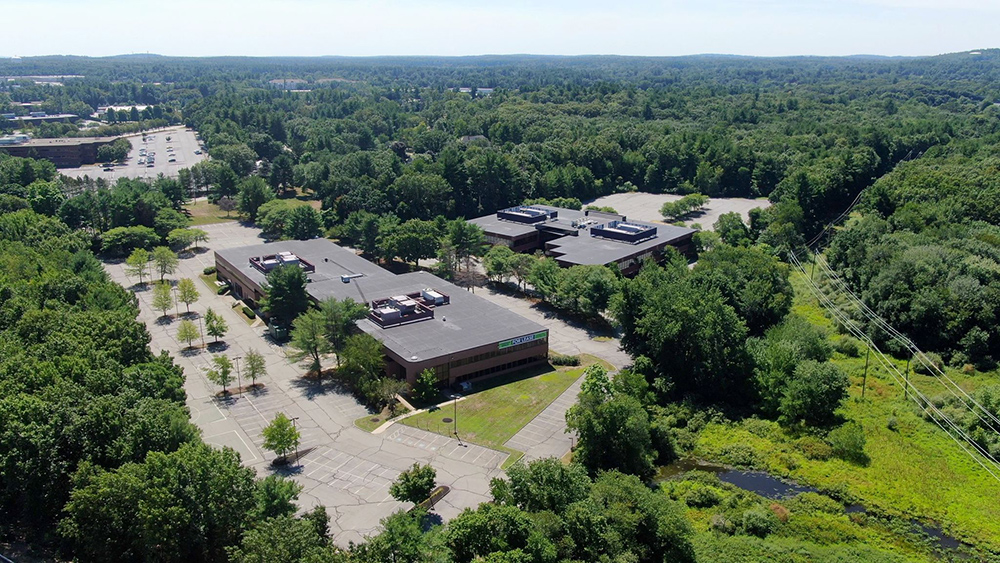 Chelmsford, MA Brady Sullivan Properties closed Quarter 1 with the disposition of a two-building portfolio: 199 & 201 Riverneck Rd., totaling 94,828 s/f and 90,399 s/f respectively. Charles Panasis spearheaded the transaction on behalf of the seller. The Davis Companies purchased the portfolio.
Formerly utilized as a corporate headquarters campus for Mercury Systems, the Riverneck Rd. properties provide a unique opportunity for redevelopment, with versatile zoning, highway proximity, and access to amenities collectively positioning the site extremely well. The area has emerged as a front-runner for large-format office and industrial requirements over the past two years, and the attraction has sustained through the COVID-19 pandemic as searches for class A commercial space expand beyond the Greater Boston area.
Brady Sullivan Properties continues to add to its portfolio of commercial property throughout New England and beyond, strategically acquiring value-add real estate. Currently the group is underway with a 600,000 s/f mixed-use redevelopment of the former Swansea Mall (Swansea, Mass). CubeSmart has leased 100,000 s/f in the former Apex Entertainment box, and the continued overhaul will include new construction residential, commercial office, and retail, collectively rebranded as a lifestyle campus.