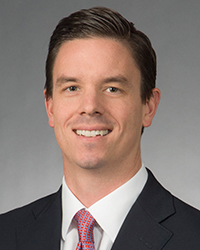 Boston, MA Rob Byrne has joined CBRE's Boston office as an executive vice president. Byrne will focus on the industrial leasing arena, further enhancing the firm's industry-leading market position. Byrne will be tasked with leading the industrial team and driving the growth of the business.
"Rob is another great addition to our exceptional Boston team," said Michael Affronti, executive managing director, CBRE Greater Boston/New England. "His background in industrial real estate and experience representing both occupiers and investors will play a significant role in expanding our capabilities and further enhancing the quality of service we provide our clients."
Prior to joining CBRE, Byrne was an executive with Cushman &Wakefield where he led the Boston industrial team. Prior to that, he served as a partner at Transwestern RBJ.
Byrne is a graduate of Boston College where he graduated cum laude with a focus in accounting