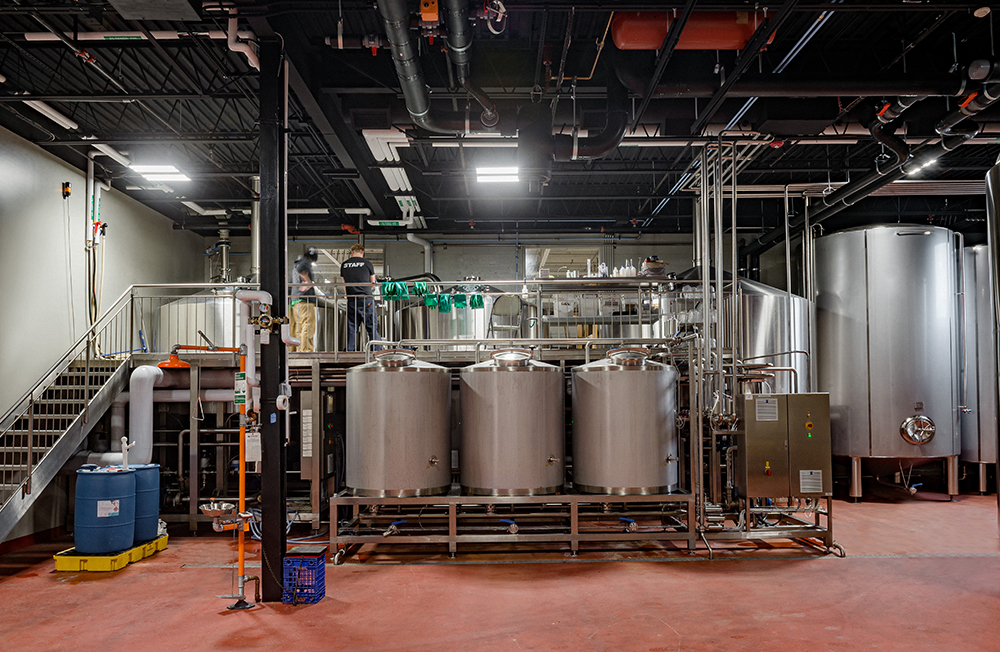 Everett, MA Chapman Construction/Design has completed a 12,000 s/f brewhouse expansion for Night Shift Brewing. To help meet customer demand and expand with the fast-growing industry, the brewhouse was upgraded from a 20-barrel system to a 60-barrel system allowing them to triple production capabilities. The renovation included the installation of a new BrauKon brewhouse from Germany, fermenters, bright tank, boiler, and chiller.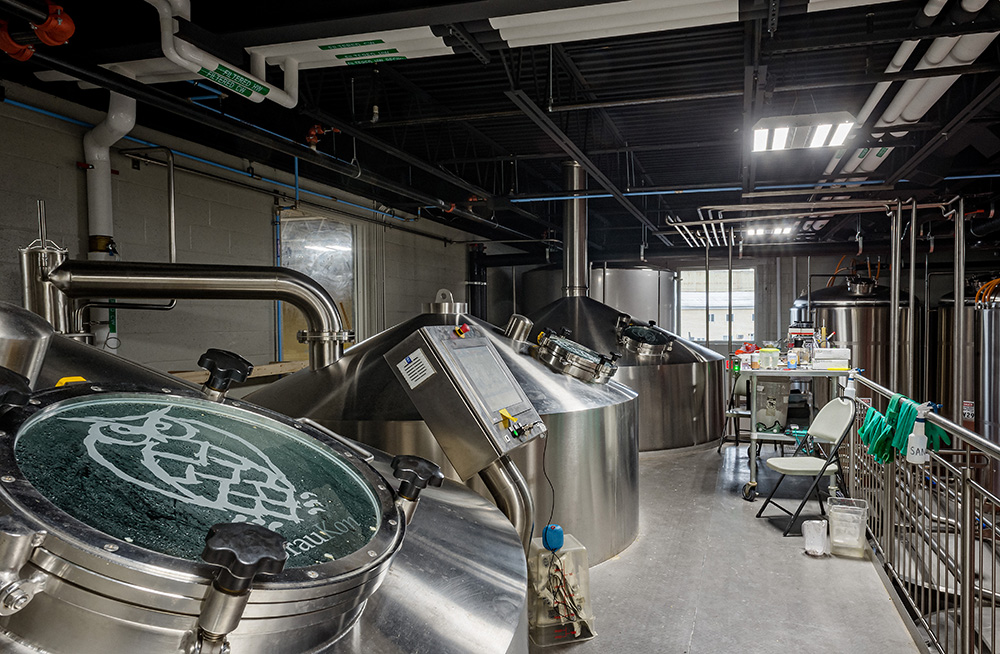 Remaining open and operational during the renovation was imperative for the brewery. To accomplish this, Chapman worked with Night Shift to coordinate the installation of a new sewer line around Night Shift's grain delivery and beer distribution schedule as well as built a temporary access bridge from the existing brewery to cold storage and the loading dock to allow for uninterrupted daily operations.
Because this project required complex piping and equipment being installed in a very tight space, Chapman worked with the architect, Runcible studios, and Night Shift Brewing to finalize the brewhouse layout to ensure the necessary service clearances were met for an efficient and functional brewing process.