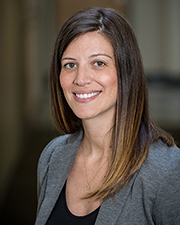 New Britain, CT Downes Construction Company has promoted Nicole DeMaio to vice president of business development.
DeMaio has been a proven leader within the marketing and business development department at Downes for almost nine years and has been involved in every pursuit. She has been an integral part of the Downes team and is a tremendous contributor to the overall success of the company. President Dave Patrick said, "Over these last 9 years, Nicole has brought much success to the company, it was time to promote her to the position she has so evidently earned."
Downes is looking forward to seeing continued success with DeMaio in her new role.