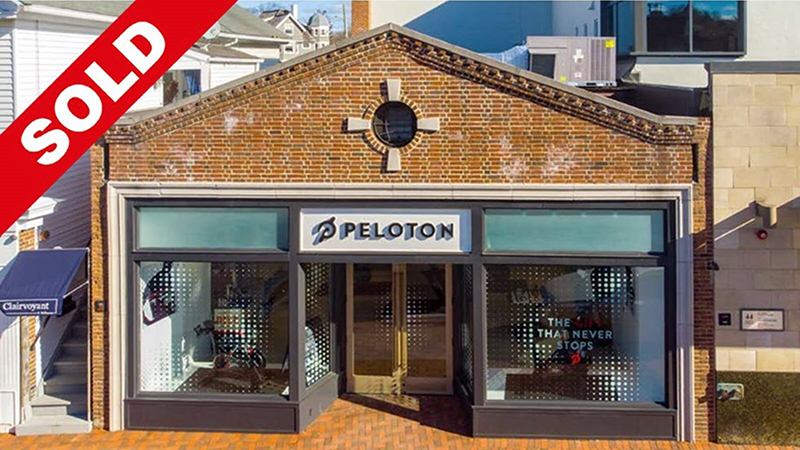 Westport, CT According to Saugatuck Commercial Real Estate, (SCRE) 56-58 Main St. has been sold to Avery Hall Investments. The property is currently leased by Peloton. The sale price was not disclosed.
Rich DiDonato, managing director and Penny Wickey, principal of Saugatuck Commercial Real Estate, were the exclusive brokers in this transaction.
Additionally, Saugatuck Commercial Real Estate welcomed Troy Davidson, who will serve as a principal consultant for the firm's newly formed Emerging Brand Development (EBD) team. Davidson brings over 25 years of industry experience to the table as a business consultant at McDonald's Corp., a four-unit franchisee of Bennigan's Grill & Tavern, and a multi-unit Franchisee at Jersey Mike's Subs. He has a deep working knowledge of every aspect of the franchise industry including real estate, construction, operations, marketing, finance, and human resources.
Davidson is concurrently serving as Salsa Fresca Mexican Grill's franchise territory director. In his role with Salsa Fresca, he will lead their franchise development from real estate site selection and construction through ongoing operational support. This cross-functional skill set is a unique and critical "value add service" offered by the EBD team.
The Emerging Brand Development team is focused on assisting growing retailers to integrate real estate dynamics, financial analysis, and strategic planning as well as identifying and prioritizing opportunities for growth. The EBD team drives growth solutions for their innovative, market forward clients.