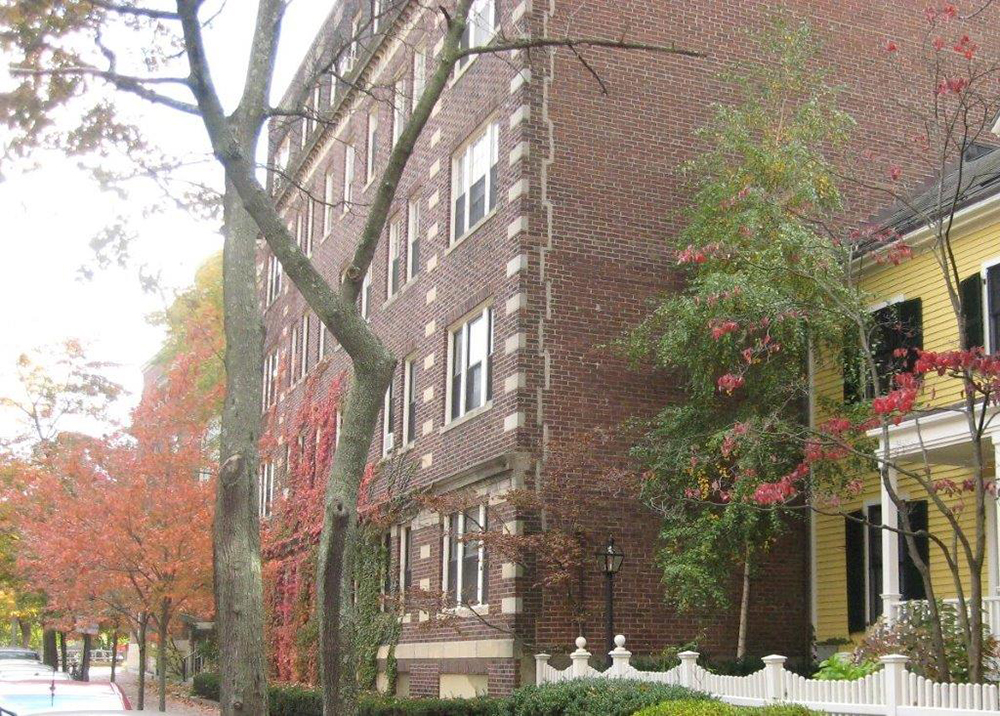 Cambridge, MA Fantini & Gorga arranged $5.264 million in permanent financing for 1558 Massachusetts Ave., a classic brick 31-unit apartment house located directly across from the Harvard Law School. The FHA-insured loan was placed with Fantini & Gorga's correspondent lender, Eastern Mortgage Capital.
"We were delighted to be able to structure 35-year fixed-rate financing for this asset, locking in today's incredibly low rate for the next generation," commented Tim O'Donnell, principal at Fantini & Gorga. "As always, our correspondent, Eastern Mortgage Capital, underwrote and closed this loan using their unparalleled expertise in the FHA financing field."
1558 Massachusetts Ave. is located just north of Harvard Sq. and the Cambridge Common. The five-story elevatored building with a brick and decorative cast stone exterior wraps around a small landscaped courtyard. Originally constructed in the 1920's, the building features fireplaces in some units, as well as dining rooms and pantries.
The location is one of the most sought after in greater Boston, surrounded by large historic homes, across from Harvard University's campus, and convenient to the fine shops and restaurants that stretch from Harvard Sq. to Porter Sq.