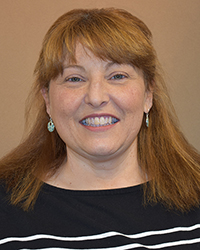 Bedford, NH Jennifer Farrow has joined TFMoran, Inc. as receptionist.Farrow brings 20 years of administrative and accounting experience to TFMoran, including as an accounting clerk for the State of New Hampshire.
Farrow studied Business Management and Accounting at Franklin Pierce College in Rindge.
Farrow's new position involves greeting clients, answering phones, and assisting TFMoran's engineers and surveyors with various administrative functions.