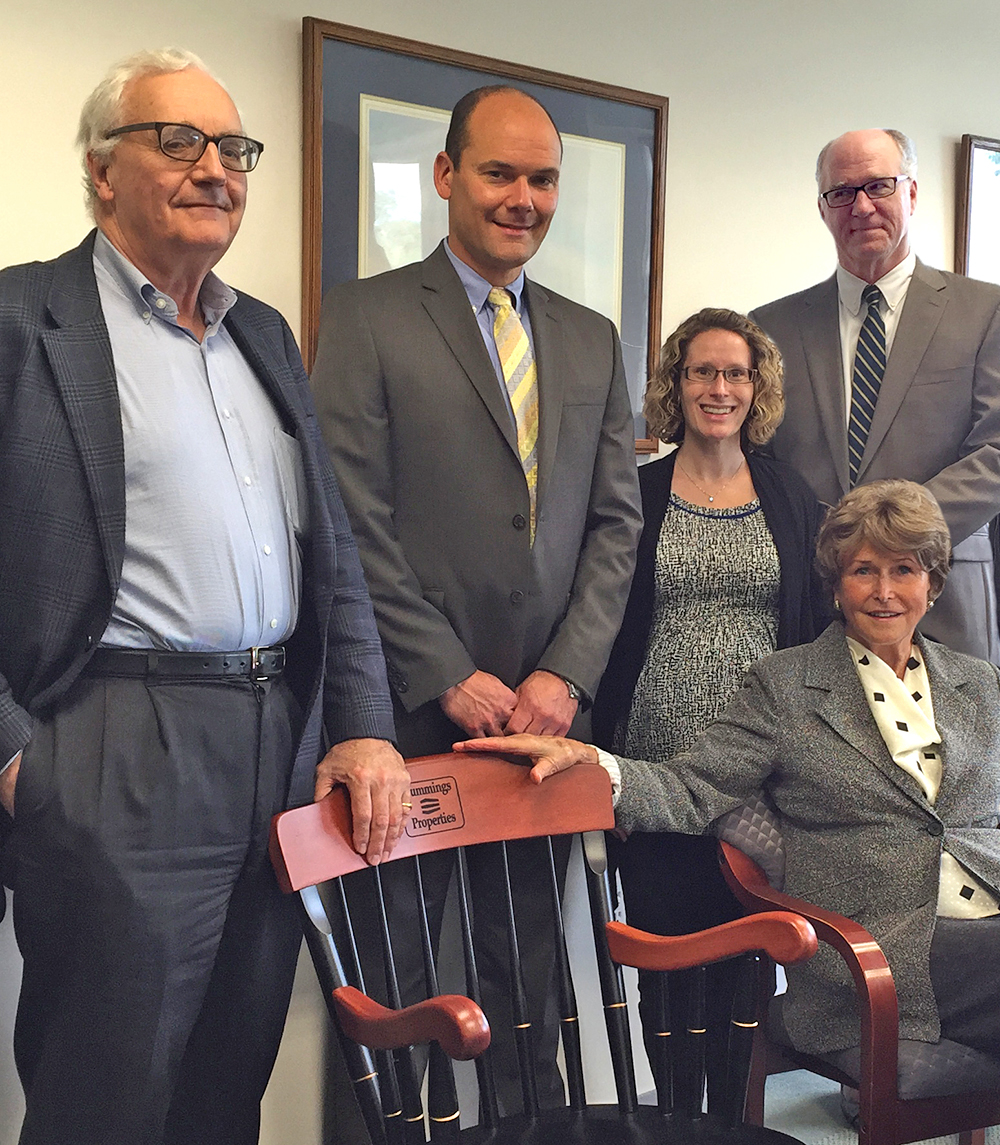 Beverly, MA Life sciences firm Hamilton Thorne signed a long-term lease to extend its tenancy at Cummings Center. A major modern retrofit of its more than 18,000 s/f space began in February.
Hamilton Thorne designs, manufactures, and distributes precision laser devices and advanced image analysis systems for the fertility, stem cell, and developmental biology research markets. The firm has been a Cummings Center client for more than 20 years and was already located at the campus when Cummings Properties purchased the former United Shoe Machinery Corp. site in 1996.
After experiencing what Hamilton Thorne CEO David Wolf called "a transformational year" in 2016, including the acquisition of Embryotech Laboratories in Haverhill, the company began to explore options for its headquarters.
"David soon realized that relocating, which would include designing and building a new space, would be time consuming and expensive, as well as disruptive to business operations," said Cummings Properties vice president and general manager Steve Drohosky.
Cummings Properties key account manager Marc Knittle worked with Tim Brodigan of Colliers International on the new lease, which provides for timely renovations to Hamilton Thorne's facility.
"Hamilton Thorne grew and expanded over time without significantly modifying its space," said Drohosky. "Its suites have now been redesigned to vastly improve workflow and provide better overall intracompany synergy."
The transformation will be completed by Cummings Properties' in-house design and construction teams in four phases, over six months. It includes updated finishes and mahogany flooring, a new conference room, a completely renovated reception area, and new research and development facilities.
"Hamilton Thorne has grown alongside Cummings Center over time," said Drohoksy. "Ultimately, the firm stayed with us because of the campus' abundant free parking and varied amenities and Cummings Properties' construction capabilities and full-service lease."
Unlike a triple-net lease, which requires lessees to cover ongoing property expenses, including maintenance, Cummings' lease includes structural and mechanical maintenance, base real estate taxes, building insurance, expert snow removal and landscaping, common-area cleaning and maintenance, and free parking.
Named one of North of Boston Business' 25 Best Places to Work, Cummings Center offers first-class, fully built out space for a wide range of commercial uses, including executive offices, healthcare facilities, laboratories, retail storefronts, industrial space, and more. It is also the home of Elliott Landing, a 73-home luxury condominium complex that is 75% sold.