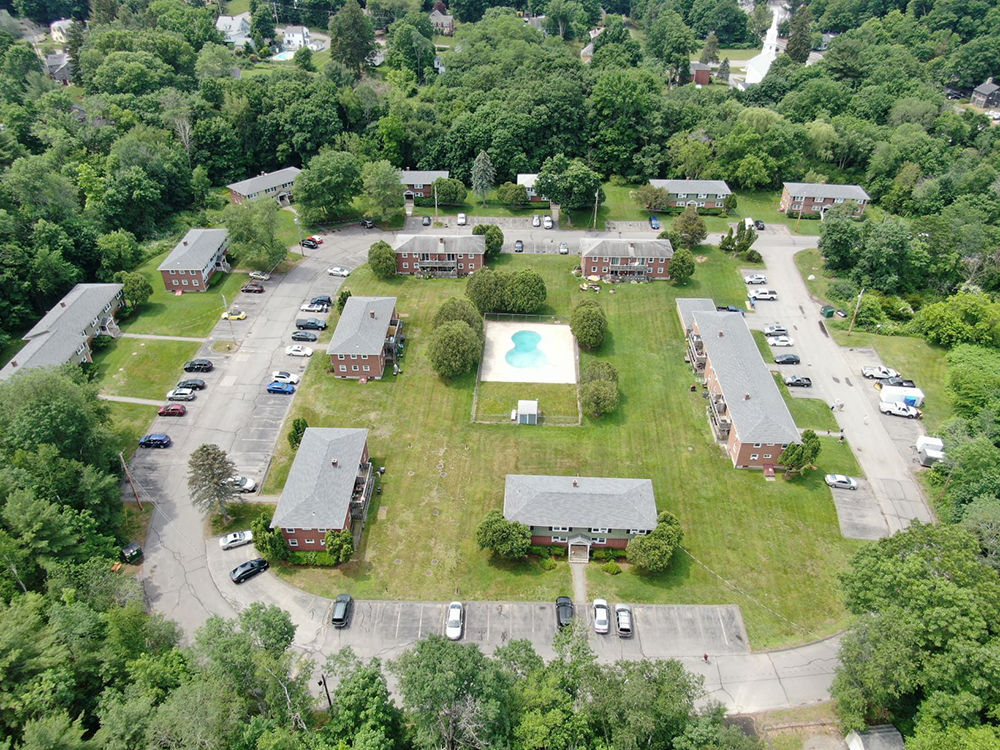 Groveland, MA Spencer Norton, Dennis Kelleher and John Pentore of Horvath & Tremblay have arranged the sale of a thirteen building, 60-unit multifamily complex to David Lamattina and Jay Goldberg of Arrowpoint Properties. Horvath & Tremblay represented both the buyer and seller to complete the transaction at a sale price of $10.3 million.
The 60-unit multifamily complex is located at 1 Manor Dr. The property consists of 13 two-story, multifamily brick buildings on a 14.4-acre parcel of land. The complex benefits from a secluded park-like setting with green space, mature trees and shrubs, an in-ground swimming pool, and on-site parking.
The complex is comprised of 60, two-bedroom/one-bathroom garden-style units. The complex features an on-site laundry facility and private balconies.
The property represents a value-add opportunity through a programmatic upgrade to the unit interiors allowing for increased rents. The Manor Dr. complex is well located, off Main St. and less than one-mile from the Market Basket anchored Haverhill Plaza Shopping Center and less than two-miles from the areas elementary, middle, and high schools.
Additionally, the complex is across the street from the Pines Recreation Area and the banks of the Merrimack River.