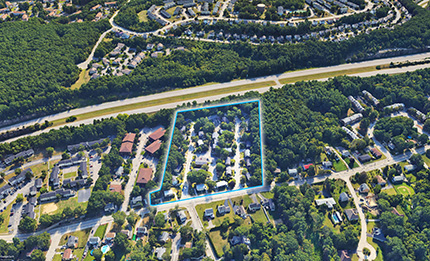 Manchester, NH William Peck, Dennis Kelleher and John Pentore of Horvath & Tremblay have completed the sale of the Kennard Road Portfolio for $10.4 million at a 6.96% cap rate. The trio were the sole brokers in the transaction in which 459 Kennard Realty, LLC sold to Brady Sullivan Properties, LLC.
The Kennard Road Portfolio, a value-add 87-unit apartment complex, is well-located in a residential neighborhood. The portfolio consists of 27 buildings on 23 parcels of land, with 14 one-bedroom units, 17 two-bedroom units, and 56 three-bedroom units.
The portfolio benefits from an excellent residential location in New Hampshire's largest city, that provides access to downtown, Derryfield Golf Course, and I-93. The Kennard Road Portfolio offers the incoming buyer the opportunity to own a unique asset in one of the fastest growing real estate markets in the region.