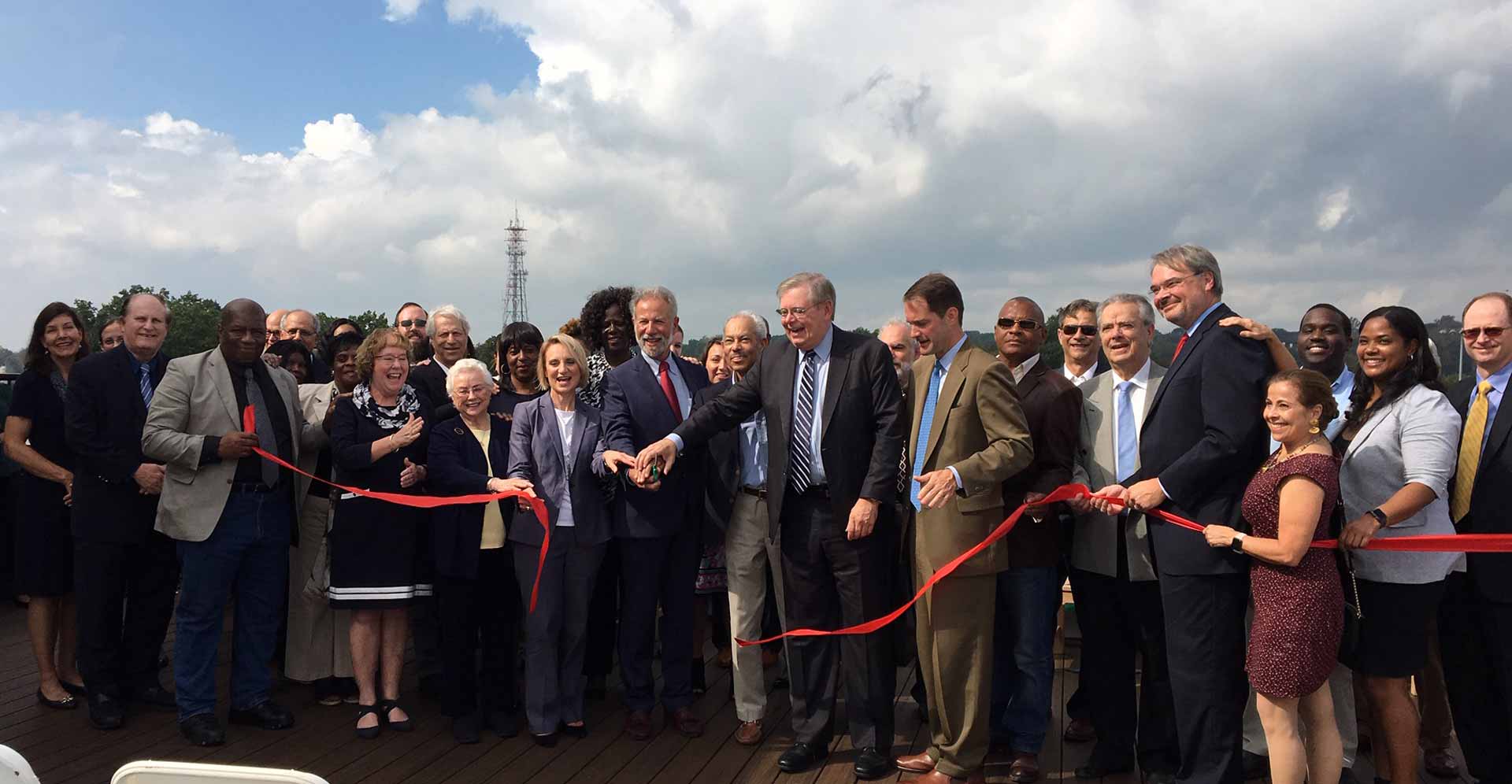 Stamford, CT Mayor David Martin was joined by representatives from HUD, the Connecticut Department of Housing, Connecticut Housing Finance Authority (CHFA), and the U.S. House of Representatives at a dedication ceremony on the rooftop terrace at Park 215, the city's newest mixed-use, mixed-income development.
A project of Charter Oak Communities, the five-story structure was designed by New Haven-based Kenneth Boroson Architects and built by Viking Construction of Bridgeport.
The lower level of the 132,000 s/f building includes management offices and a residential courtyard, while the street level offers public access to medical offices. The upper floors contain 78 one and two-bedroom units in a variety of types and configurations.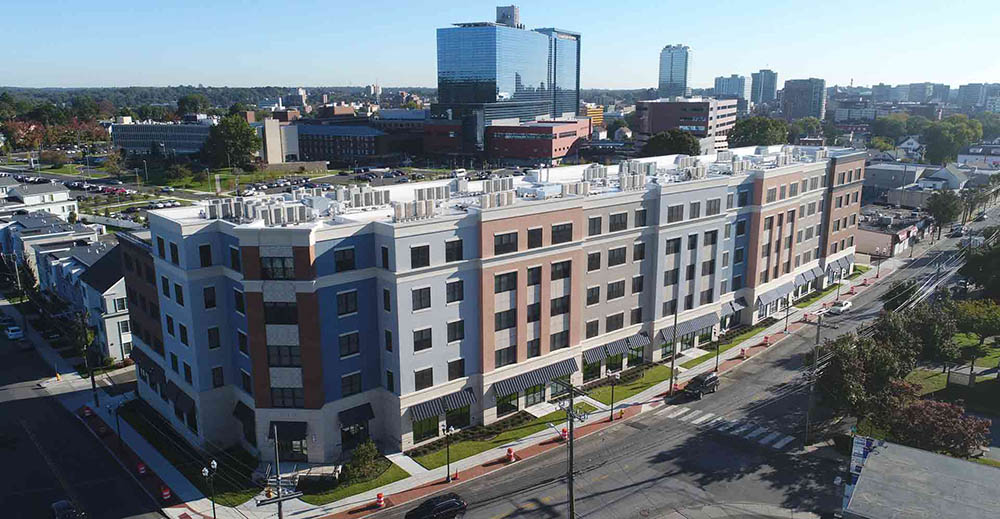 Residential amenities include a community room, fitness center, event kitchen and multiple meeting rooms, as well as a 2,135 s/f furnished rooftop deck. Parking is available at the lower level for tenants, and at a street-level deck behind the building for commercial vehicles.
In addition, Charter Oak Communities received a Change Maker Award from the Stamford 2030 District initiative for the energy-efficient construction of Park 215, which was designed to current CHFA requirements and Energy Star standards.
Park 215 is the fourth phase of the revitalization of the Vidal Court community and is located near Stamford Hospital.