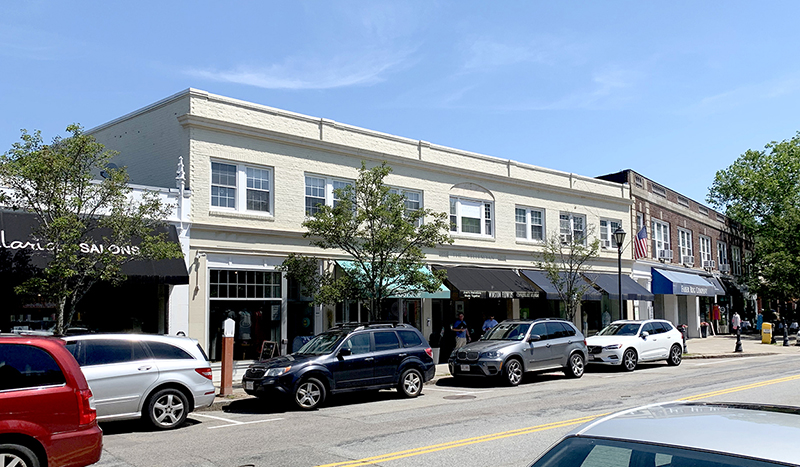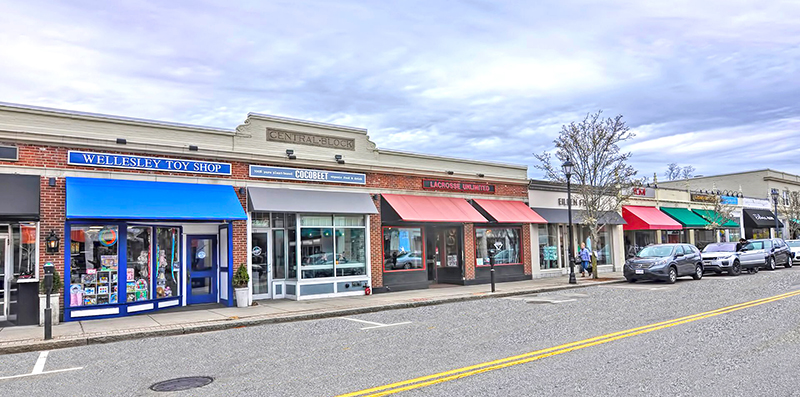 Wellesley, MA Linear Retail Properties, LLC acquired 25-35 and 53-61 Central St. - two buildings totaling 17,000 s/f in downtown Wellesley Sq. The combined purchase price was $12.25 million.
25-35 Central St. is an 11,000 s/f two-story building with 6,500 s/f of ground floor retail space, 2,500 s/f of second floor apartment and office space, as well as 2,000 s/f of below-grade retail space. Tenants include Footstock, Laurel Grove, Marika's Salon, Skinscapes, and Winston Flowers. There is ground floor retail space available for lease.
53-61 Central St. is a single-story retail store block with 6,000 s/f of retail space. The five-tenant building is fully leased to Cocobeet, Eileen Fisher, Lacrosse Unlimited, O'Neil Jewelers, and Wellesley Toy Shop.
Linear Retail also owns the immediately adjacent store block located at 61-71 Central St., leased to Coldwell Banker, Dellaria, EYESPOT, J.P. Licks, Wasik's Cheese Shop and Wolfers Lighting. In addition, Linear owns the store block located at 74-102 Central St. with tenants Alta Strada, Gretta Luxe, Laughing Monk Café, Lockheart Restaurant, MiniLuxe, Webster Bank and Wellesley Books.
Marilyn Santiago of SVN | Parsons Commercial Group represented the sellers in the transaction said, "Linear Retail worked collaboratively with ownership for over two years to close on the purchase of the properties. The Linear team was professional, knowledgeable and a pleasure to work with throughout the sale process."
Aubrey Cannuscio, co-CEO of Linear Retail said, "The DiSchino family were the original builders of these properties in the 1920s. The family has supported small businesses and contributed greatly to the vibrancy of Wellesley Sq. The Linear team understands the importance of our stewardship of these properties, and we will continue the work of the DiSchino family to enhance the vitality and charm of Wellesley Sq."