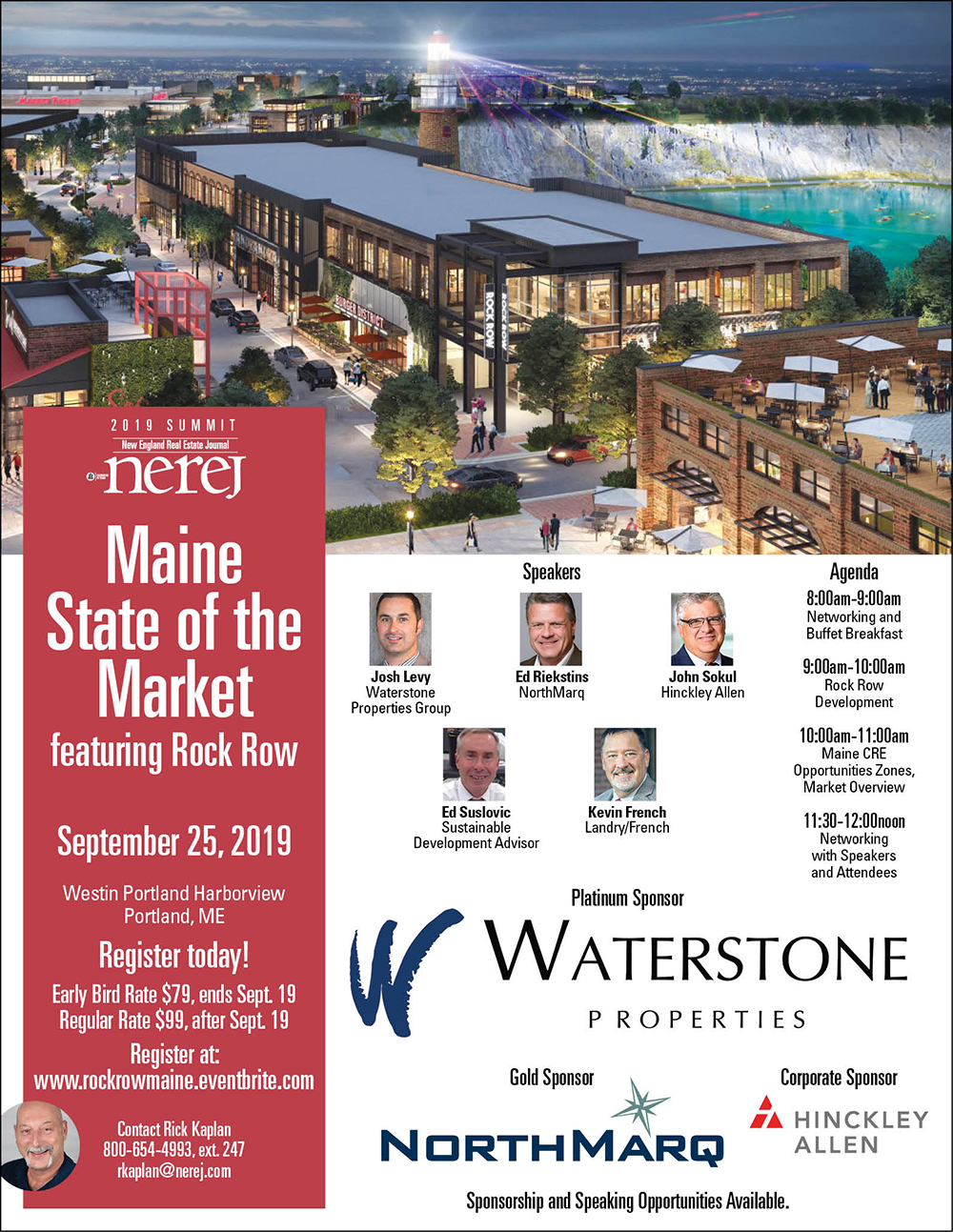 Portland, ME The New England Real Estate Journal (NEREJ) will host the Maine State of the Market Summit featuring Rock Row on September 25th at the Westin Portland Harborview.
To attend please register at:
http://www.rockrowmaine.eventbrite.com. Tickets cost $99.
Come and meet old friends, create new contacts, or learn something new during discussions from professionals in the industry.
Enjoy networking and a buffet breakfast from 8 – 9 a.m.
There will be two panels held from 9 – 11 a.m. covering topics including the Rock Row development, Maine CRE opportunity zones and a market overview.
Panelists include:
• Josh Levy of Waterstone Properties Group;
• Ed Riekstins of NorthMarq;
• John Sokul of Hinckley Allen;
• Ed Suslovic, a Sustainable Development Advisor; and
• Kevin French of Landry/French.
Sponsors include:
• Platinum Sponsor: Waterstone Properties Group;
• Gold Sponsor: NorthMarq; and
• Corporate Sponsor: Hinckley Allen.
Sponsorships and speaking opportunities are still available. Contact Rick Kaplan at [email protected] or 781-878-4540 x247 for more information.