East Providence, RI George Paskalis, SIOR of MG Commercial, the listing broker for Gainesville Development, LP (seller), sold 25 Almeida Ave. to Future Foam, Inc. (buyer). The property consists of a 116,500 s/f manufacturing facility, situated on 7.41 acres, and is located in the Waterman Ave./Commercial Way industrial area of the city.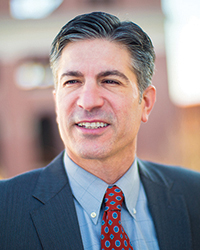 Future Foam, Inc. qualified to receive tax incentives under the state of Rhode Island's "Qualified Jobs Tax Incentive Program" under the guidance of Jeff Tingley from the Rhode Island Commerce Corp.
Future Foam, Inc. expanded its Mansfield, Mass. operation to R.I. and were represented byDavid Stubblebine of The Stubblebine Co.
The property sold for $4 million.