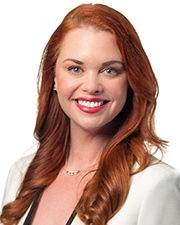 Danbury, CT Dianne Provenzano has joined Union Savings Bank (USB) as a vice president, head of treasury services.
Provenzano is responsible for the development, marketing and delivery of the USB's non-credit corporate cash management and electronic banking services serving both corporate and municipal customers. She also provides oversight of the sales and operations of the Treasury Department and collaborates with USB business partners on developing new business. She works out of the Galleria office located at 225 Main St.
Having worked for Bank of America Merrill Lynch in several capacities for the past 17 years, Provenzano possesses deep expertise in the banking industry developing cash management and treasury solutions. Most recently she was vice president, treasury solutions officer responsible for providing integrated treasury and cash management products and services and advising the bank's extensive portfolio of large automotive dealership customers. Prior to that she was a senior, treasury solutions analyst.
"Dianne is a proven and trusted treasury advisor, and we are thrilled to have her join Union Savings Bank," said Rick Judd, EVP, branch banking, treasury services & wealth management, mortgage & consumer lending for USB. Her experience working with large corporate and public sector and commercial clients both regionally and nationally, make her an ideal fit for USB. We'll rely on her to help our existing and future business and municipal customers better manage cash flow and streamline payables and receivables, all of which are crucial in today's environment."