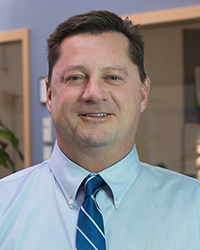 Concord, NH James Schwartzkopf, executive vice president of North Branch Construction, has been named to serve on the Associated Builders and Contractors NH/VT (ABC NH) Chapter Self-Insured Group Trust for Workers' Compensation board of directors. Schwartzkopf was voted in at the Chapter's quarterly board meeting.
"The ABC NH Self-Insured Group Trust allows its members to realize greater cost efficiencies and control over our workers' compensation claims programs, resulting in safer worksites and lower workers compensation costs," said Schwartzkopf. "I am pleased and honored by this opportunity to work with the ABC NH Group Trust board in achieving its membership's goals in 2020."
The ABC NH Self-Insured Group Trust was formed in 1995 by ABC to provide members with a high quality, cost-efficient, workers' compensation alternative to the commercial market. The Group Trust board oversees and makes recommendations for efficient and aggressive management and operations. The ABC NH Self-Insured Group Trust is the only self-insured group program for contractors in New Hamsphire.
ABC NH/VT is a chapter of Associated Builders and Contractors (ABC), a national trade association representing 21,000 contractor, supplier and associate members in 69 chapters across the United States. The association's membership includes all specialties within the U.S. construction industry and is comprised primarily of firms that perform work in the industrial, commercial, and institutional sectors of the industry. ABC is recognized as one of the leading organizations representing America's business community and the construction industry.