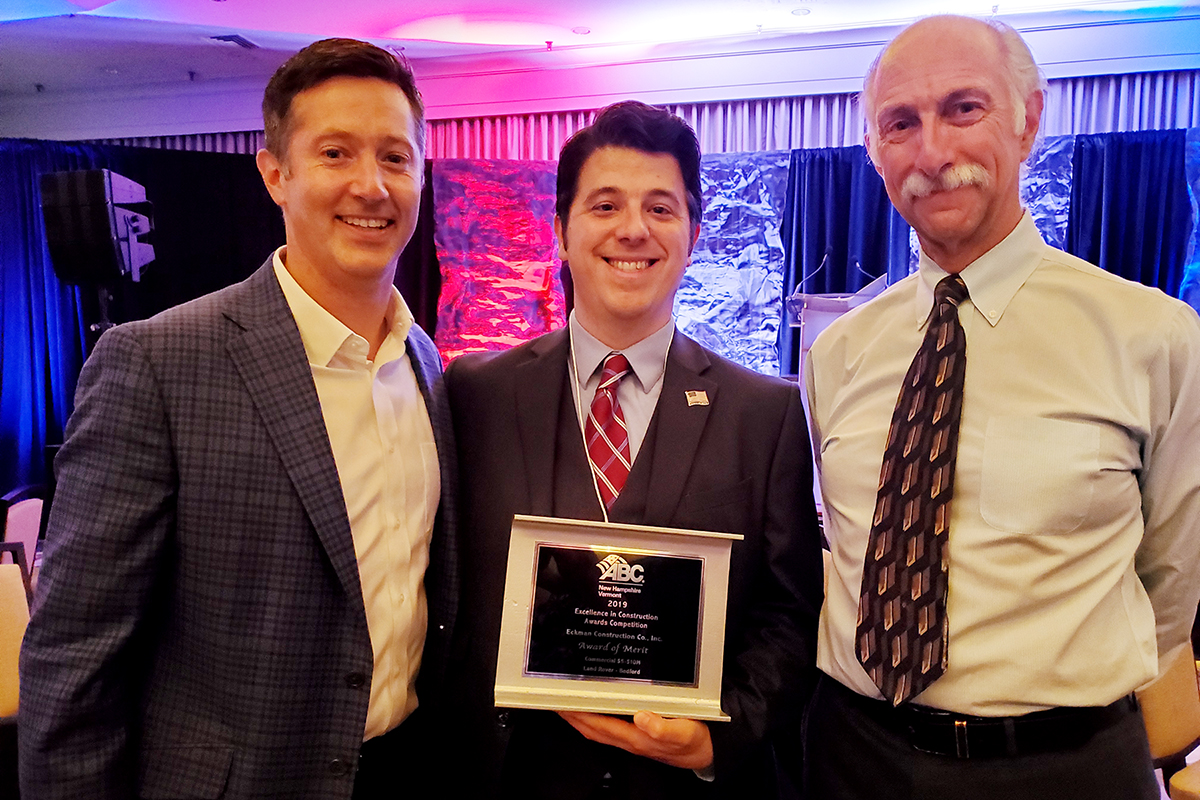 Manchester, NH Associated Builders and Contractors NH/VT Chapter held their annual Excellence in Construction Awards event at the DoubleTree by Hilton in downtown. The awards presentation focus was on recognizing the outstanding merit shop projects in New England.
TFMoran was honored to be recognized on three merit award-winning teams:
The Eckman Construction team in the category of Institutional/Public over $10M for Saint Anselm College Roger & Francine Jean Student Center Complex in Manchester. TFMoran provided surveying and civil engineering services for the project. The Student Center complex remodeling included the transformation of the existing building and built a second-floor function room, café, and bookstore allowing more space for community gatherings.
The PROCON team in the category of Design/Build for ProStar Aviation in Londonderry. TFMoran provided survey, civil/site engineering, landscape design, permitting, and construction administration services for the project.
The Eckman Construction team in the category of Commercial $5-$10M category for the Land Rover Dealership in Bedford. TFMoran provided civil/site, traffic and structural engineering, permitting, and landscape architecture services.