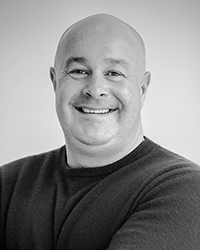 Laconia, NH According to Frank Roche, president of Roche Realty Group Inc. with offices in Meredith and Laconia, Kevin Shaw from the Laconia office surpassed $20 million in closed sale's volume for the 6-month period 1/1/2019-6/30/2019.
"Kevin had an amazing first half involving 46 transaction sides with a total closed sales volume at $20,007,600," Roche said. "For the 1st half of 2019 Kevin is ranked 8th in the entire state out of 4,581 real estate sales associates practicing real estate according to The New England Real Estate Network, Inc."
Shaw has been practicing real estate with Roche Realty Group for 19 years. In addition to sales Shaw oversees yearly and weekly rentals for a number of home owners. Roche indicated Shaw is heading toward a record-breaking year.
Since 1998, Roche Realty Group has sold $2,125,330,895 of New Hampshire properties involving 7,750 transactions sides and has ranked in the top 10 real estate firms in the entire state out of 1,093 firms state-wide reporting sales during this 22-year period according to NEREN.