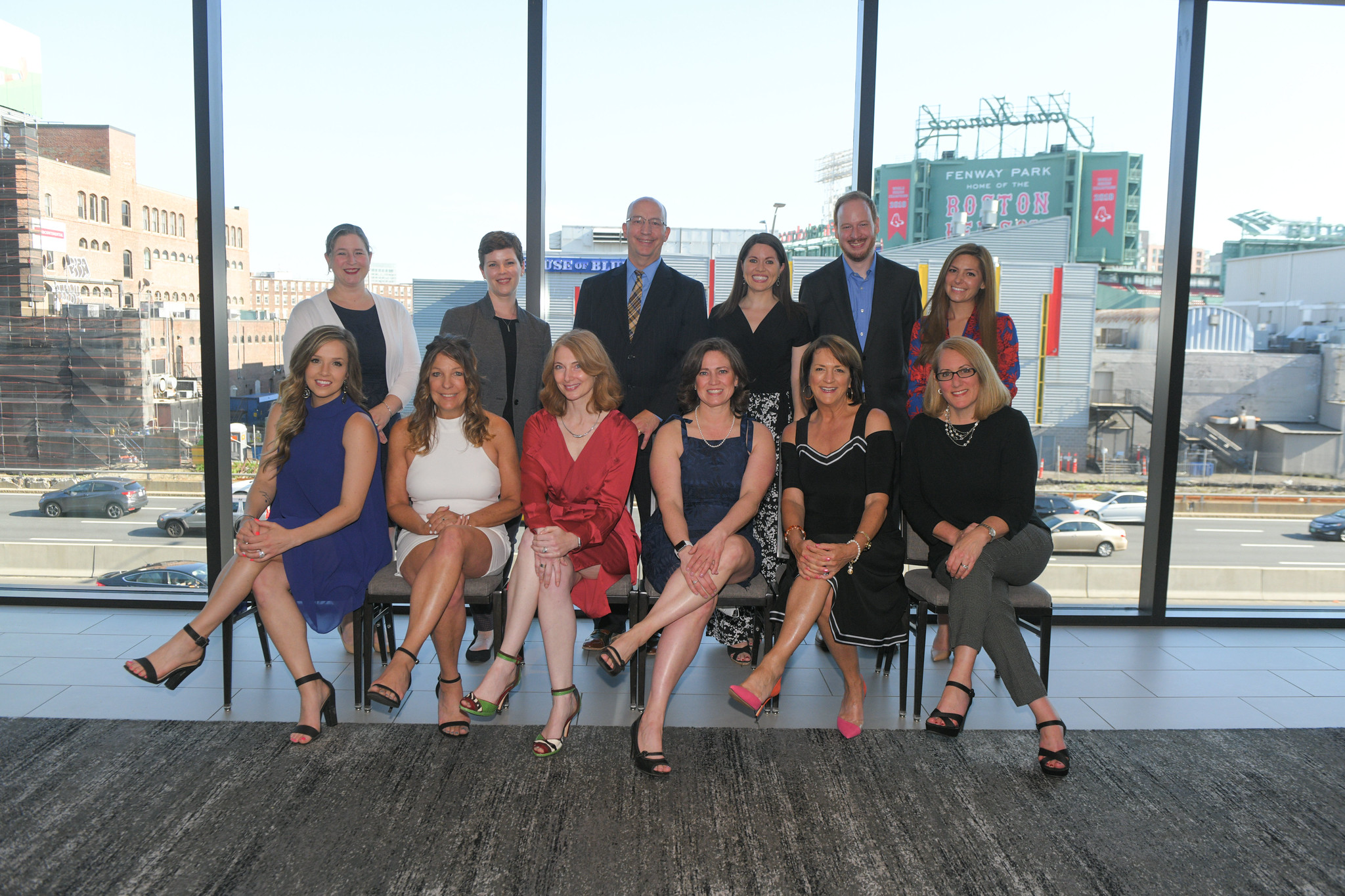 Boston, MA SMPS Boston, a volunteer organization for marketing professionals in the architecture, engineering and construction (A/E/C) industries, named its new board of directors for the upcoming program year. The new board includes 12 members of SMPS Boston, all of whom represent and help the organization in meeting its vision, "Business Transformed Through Marketing Leadership". The board has dedicated this program year to the theme "Make it Happen". Marketing research & planning, client & business development, proposals, corporate identity, and management - A/E/C marketers & business development professionals make it happen. Our programming will continue to encourage our members to think outside of the box, but with a focus on next steps to demonstrate the true value of the professional services marketer and the many ways they are driving company growth.
SMPS Boston is one of the largest and most active chapters in the Society for Marketing Professional Services. This year marks the chapter's 38th year. The organization has over 25 programs to unveil in the upcoming year and special events to celebrate its members. The 2019-2020 board of directors is represented by the following impressive roster of A/E/C marketing and business development professionals.
The 12-member board includes:
• Suzanne King, CPSM – SMPS president; marketing manager at Mass. Electric Construction Co.
• Lisa Frisbie – SMPS vice president/president elect; director of business development & marketing at AGC MA
• Valerie Puchades, CPSM – SMPS immediate past president; director of marketing at GUND Partnership
• Andrew Beaton – SMPS secretary; principal & marketing manager at CDM Smith
• Kirsten Papagni, CPSM – SMPS treasurer; director of marketing at Columbia Construction Co.
• Abigail Iorio – SMPS director of membership; marketing manager at HLB Lighting Design
• Sabrina Bauer – SMPS director of communications; senior marketing specialist at VHB
• Karyn Tirabassi, CPSM – SMPS director of CPSM Certification; senior marketing & business development manager at Capaccio Environmental Engineering, Inc.
• Kristin Armitage-Chobot – SMPS director of professional development; proposal manager at Elkus Manfredi Architects
• Sarah Shields Duval – SMPS director of programs; architectural account representative at Daltile & Stone
• Chuck Raymond, CPSM – SMPS director of outreach; corporate marketing manager at Geosyntec Consultants, Inc. and
• Britt-Anya Bursell – SMPS director of special events; marketing manager at HMMH.