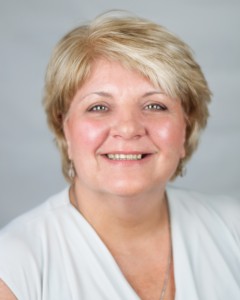 Annie McEvoy, New England Real Estate Journal
The construction industry has historically been described as a non-traditional occupation for women. A woman's primary duty was to care for her family leaving it up to her father or husband to be the provider. Despite this perception, women were known to have worked as laborers carrying water, and digging ditches for foundation walls, thatching roofs, and mixing mortar in Europe during the 17th Century. They were either single with no other means of support, or sometimes married but just poor women trying to survive. Women were paid about half of the rate as male workers and were not even documented as part of the crew.
At the start of World War II most Americans still held an old-fashioned notion of women's place in society.  It was a common belief that women had no ability to do mechanical or technical jobs and were perceived to be physically incapable of heavy labor. But while thousands of men were serving our country women found new job opportunities in factories and shipyards.  By 1943 hundreds of thousands of women worked in shipyards across the country, doing work traditionally reserved for men. Women operated huge cranes that moved entire sections of ships into place for final assembly and thousands worked as riveters and welders in the war plants.  Westinghouse Electric even trained dozens of women in electrical engineering due to the shortage of male workers.
But seventy-five years ago people were not accustomed to seeing women dressed in pants. Women were often ridiculed and bullied. They also had difficulty with skilled male employees who refused to adequately train them and had to endure criticism from traditional-minded people, both men and women. They were chastised by men for neglecting their homes and by women because they worked with their husbands.
Issues related to available opportunities, job satisfaction, equal compensation and acceptance as professionals has made it difficult for women. 
Many laws and amendments have been passed over the years to protect and encourage women in the workforce.  The Civil Rights Act of 1964, affirmative action in 1965 and two amendments to prohibit gender discrimination and work hours of women followed 2 years later. Although still less than 3% of the national construction workforce and just 4% of CEO positions at America's 500 largest companies, women are drawn to the love and challenge of their profession including seeking the economic security of high-paying jobs. While women on construction sites still face some of the sexism and disrespect, this type of behavior is becoming less prevalent and women are now on the whole accepted as valued tradespeople.
A documentary, "Hard Hatted Woman," will be the first feature-length documentary film about women who work in blue-collar construction trades. They are iron workers and electricians, plumbers and pile drivers, boilermakers and masons. http://www.hardhattedwoman.com/thefilmmaker-1/
One of the first documented women in construction was in the late 1800s.  Emily Roebling stepped in as the "first woman field engineer" and saw out the completion of the Brooklyn Bridge but only because her husband had become ill. The Brooklyn Bridge opened on May 24, 1883 and Emily was the first to cross it. Louise Blanchard Bethune was the first American woman who is acknowledged to have worked as a professional architect. Born in 1856 she lived and worked primarily in Buffalo, New York, where she partnered with her husband at Bethune, Bethune & Fuchs.  In 1926 Lillian Gilbreth graduated as an industrial engineer and was accepted into the American Society of Mechanical Engineers and was the first honorary member of the Society of Women Engineers.
It wasn't until 1979 that Barbara Res was placed in charge of the construction of Trump Tower making her the first female hard-hat boss to ever oversee an American skyscraper from start to finish.
"You can be a girly girl and still be hauling pipe all day long." "You are a person first; and then a woman, and then you're a laborer and then you're a carpenter."  Graduating with a degree in Electrical Engineering in 1971 Res has had a successful career in engineering and construction. In 2004, she returned to school and is now a Member of the Bars of New York and New Jersey.  Courageous women have been paving the way for years in this male dominated industry. Woman have had to battle and fight to earn their rights in their challenging professions day to day, making a positive contribution to the construction industry. It is not about trying to be like a man it is the right to work in the profession you choose with equal pay, respect and rights. Upper body strength, mechanical or technological abilities no longer prove to be relevant. There are so many mechanical advantages now with cranes, forklifts, chain falls, jacks and other equipment that it has become much easier to work smarter rather than harder. Working together as a team ensures and promotes a safe work environment. There is a shortage of workers as the Baby Boomers retire. 
Women continue to become more independent and seek equal opportunity for great wages, benefits and pensions increasing the numbers in the construction industry of women. Schools need to educate young women about opportunities in construction.  Women can mentor the young women through programs like the Eco Carpentry Challenge, so they will see the incredible career paths they can pursue. Women have empowered themselves and others to propel needed change. Female executives, professionals and trade women have become a recognized force in the industry.
Annie McEvoy is the publisher of the Connecticut section of the New England Real Estate Journal, Norwell, Mass.