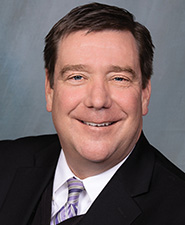 Merrimack, NH According to Franklin Savings Bank (FSB), Michael Duval has joined the organization as VP, commercial loan officer. He will be based at the bank's Merrimack office located at 1 Dobson Way.
Prior to joining FSB, Duval was VP, commercial loan officer with Main Street Bank based in Ayer, Mass. He brings over 25 years of banking experience to his role, having served in similar positions at First Colebrook Bank, First National Bank of Ipswich, Southern New Hampshire Bank & Trust, USTrust and Somerset Savings Bank.
Duval has an MBA from Rivier University and a bachelor of arts in History from Saint Anselm College.