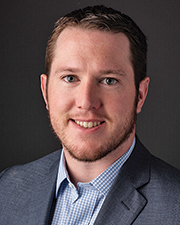 Raymond, NH In a move that has strengthened and helped round out the pre-construction services offered, Jewett Construction has hired Dave Littlefield as project estimator.
Littlefield joins Jewett following several years working in both estimating and project management roles at one of New England's leading general contractors.
Littlefield, a native of Hamilton, Mass. and a graduate of Assumption College is fascinated by the problem solving that comes with the pre-construction process.
Littlefield said, "I enjoy estimating because I can focus on the details and areas that require more information. It is up to me to come up with creative solutions to get the clarity that we need to design and budget the project accurately and effectively."
When it comes to a commercial construction project, it is proper planning, thorough design and budgeting that pave the way to project success. As a result, Jewett Construction places great emphasis on the pre-construction process, prior to breaking ground on any project. Jewett's director of pre-construction said, "As a company, we put countless hours and energy into our pre-construction efforts. Our goal is to leave no stone unturned before we start to build. Dave brings a true estimator's mindset and is one of the best I have seen in the industry; we are lucky to have him."