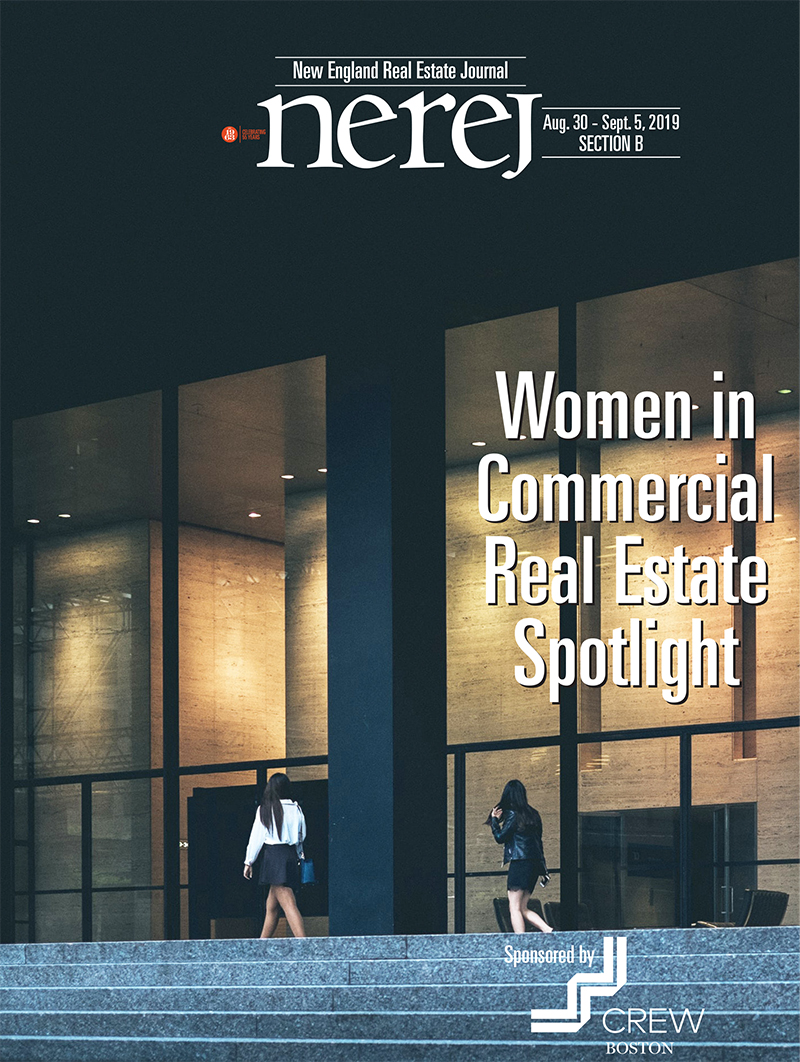 Norwell, MA The New England Real Estate Journal recently published its annual Women in Commercial Real Estate Spotlight. The August 30th Spotlight edition shares insight into today's commercial real estate industry from a woman's perspective. This issue recognized achievements of women engaged in specialized industries throughout commercial real estate including brokerage, investment, finance, marketing, law, design, management, and other professional services.
CREW Boston was the exclusive sponsor for this issue.
The women featured include: (CLICK on name to view full responses)
Lindsay Goodrich
Berkshire Hathaway Verani Commercial
Carol Todreas
Todreas Hanley Associates
Katie Moniz
BSC Group
Kira Gonzalez
M&T Bank
Julie Williams
South Shore Chamber of Commerce
Heather Parsons
ReMax Partners
Jennifer Fairfield
Waterstone Properties Group
Laurie McGrath
The Peabody Companies
Mary Kay Smith
Cushman & Wakefield
Robyn Kiernan
Phase Zero Design
Lindsay Corsino
Phase Zero Design
Dinora Lopez
Ford & Paulekas
Sheryl Starr
Bernkopf Goodman LLP
Jill Blenis
NEI General Contracting
Alyson Therrien
NEI General Contracting
Susan Shelby
Rhino PR
Pamela Massad
Fletcher Tilton PC
Teresa Drelick
Connolly Brothers Inc.
Ann Sobolewski
Bulfinch
Jessica Reichert
Acella Construction
Karen Hurd
Baker Tilly
Hannah Pirez
Callahan Construction Managers
Shruti Shah
DPS Group Global
Jennifer Alexis
DPS Group Global
Kelley Hannon
IREM Boston and Conn.
Janet Morra
Margulies Perruzzi
Jane Sullivan
Margulies Perruzzi
Jacqueline Maloney
Kaplan Construction
Elizabeth Krol
Partner Engineering and Science, Inc.
Claudia Piper
Webster Bank
Rebecca Bachand
RBLA Design LLC
Erin Harvey
NB Development Group
Adelaide Grady
Leggat McCall
Jennifer Francis
Senior Housing Properties Trust
Tracey Hartford
Windover Construction
Jill Sharif
First American Title
Barbara Oddo
Lincoln Property Company