Check out all of our 2022 Ones to Watch! NEREJ recognizes the "Stand Out" professionals from New England's commercial real estate industry.
Kate Brannelly, Acentech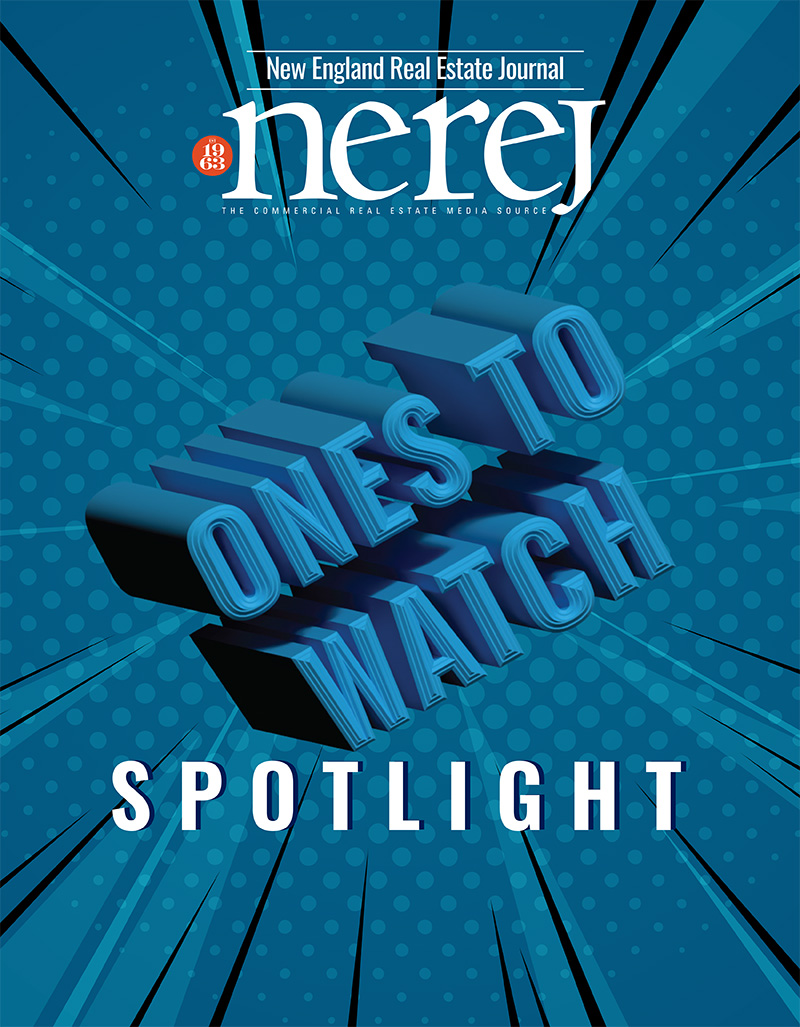 Adam Jennings, AHA Consulting Engineers
George Green, ARCO National New England
Brenda Laurenza, Bald Hill Builders
George Malakidis, Callahan Inc.
Marc Clerc, Clerc & Assocaites, P.C.
Ian Ramey, Copley Wolff Design Group
Dimitra Murphy, Daddy Jones Bar & Restaurant and Commonwealth Properties
Chad Boulay, Dartmouth Property Management
Zach Silvia, Dennis J. Swart Architecture, PC (DJSA)
James McCormack, Erland Construction
Stephen Furtado, Global Learning Charter Public School
Devon Morse, Hancock Associates
Andrew Thompson, Helical Drilling
Paul Yingling, Helical Drilling
Bobby Williams, HMFH Archtitects
Joe DeSalvo, Horvath & Tremblay
Carrie DePeter, Inspired Technology
Lorianne Smith, Jewett Construction
Jon Warner, Jewett Construction
Dwight Kay, Kay Properties & Investments
Krista Manna, KR Architecture & Interiors
Harry Verenis, Marcus Millichap
Jess Hamilton, Margulies Perruzzi
Alvaro Ribeiro, Margulies Perruzzi
Caitlin Greenwood, Margulies Peruzzi
Brian Cherry, Massachusetts Maritime Academy
Dan Ren, NEI General Contracting
Taylor Perun, Northeast Private Client Group
Jeffrey Charnel, North Easton Savings Bank
Kaeleen Price, Peabody Companies
Laura Smulski, Performance Environmental Services
John Cilluzzi, Premier Properties
Carolina Hernandez, QA+M Architecture
Greg Contente, Samuels & Associates
Sarah Greco, Samuels & Associates
Sean Joseph, Samuels & Associates
Molly Kalan, Samuels & Associates
Emily Simard, Samuels & Associates
Shawmut-design-construction">Ludger Bain, Shawmut Design & Construction
Gregory Chakmakas, Sheehan Phinney Bass & Green
Kristen O'Gorman, Solomon Cordwell Buenz
Zack Rotkiewicz, Tecta America NE & WeatherGuard
Anthony Milano, Vantage Builders
Devereux Sgammato, Vantage Builders
Amr Raafat, Windover Construction
Derrick Seitz, Windover Construction